Conferences
We know that planning a successful event can be challenging. We're here to help you through the process.
Unique historic spaces will give your event a true hallmark of excellence. The Art Nouveau atmosphere will enchant you and your guests.
Choose the large hall with gallery and stage or one of the 3 smaller lounges. You can invite up to 440 guests and host anything from smaller training courses, wedding receptions and family celebrations, to balls, press conferences and corporate parties.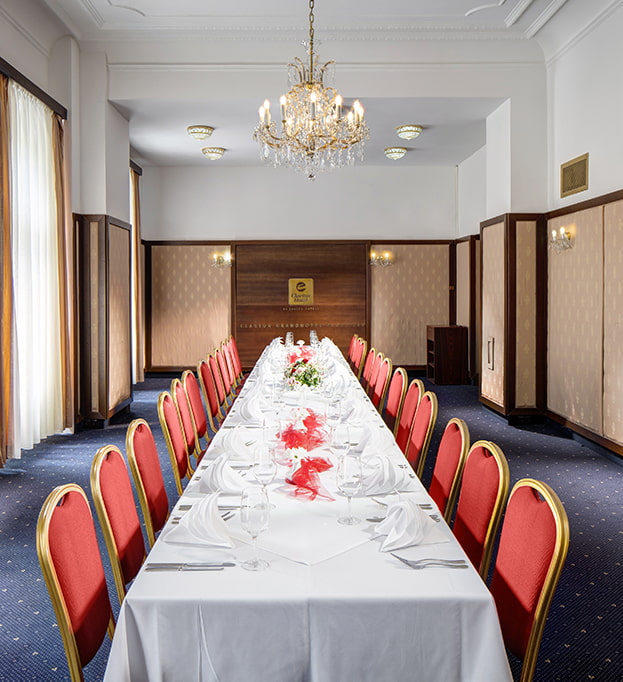 Conference areas
Small meetings, training courses, workshops, seminars, congresses, conferences, concerts, gala evenings ... We have a solution for every occasion. Choose the right venue for you.
CONFERENCE AREAS overview
Catering
Refreshments at events should not be underestimated. Leave it up to us, we're happy to help out in terms of preparation and service. We provide comprehensive catering services that will ensure your guests remember you as an excellent host for many years to come.
Technical equipment
We also provide all the technical equipment you need for a diverse range of events, from business meetings and conferences, video conferences, and wide⁠-⁠screen projection, to concerts and balls.
Conference packages
We have facilities that are perfect for small, closed⁠-⁠door negotiations for up to 6, or we can offer our large hall, which can host up to 440 guests. Take advantage of our conference packages. We're ready to help if you have any questions or need any other information. Call +420 775 892 876, or write to us events.ghzl@clarion⁠-⁠hotels.cz .
Weddings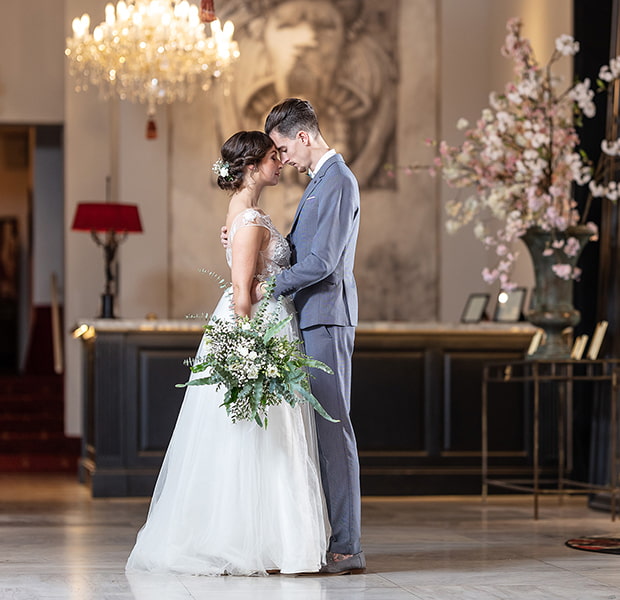 Celebration of the love between two people who've decided to embark on a life together deserves a corresponding level of care and a suitable location. We provide both. Beautiful Art Nouveau premises, a select menu and experience to make all the preparations easier. And then it is up to you to enjoy every moment.
Our experience ranges from small celebrations to large banquets.
Service is fast, friendly and unobtrusive.
You can choose from our small lounges or the large hall for up to 440 guests.
Our sound system is ready for your first dance as well as the big party to come.
You won't be alone during the wedding preparations. We will be happy to advise you on the menu, decorations and scheduling. We will also provide you with contacts for verified photographers, florists, hairdressers and other services.


Contact us by phone +420 775 892 876, or email events.ghzl@clarion⁠-⁠hotels.cz .
Selected events
Overview of select events held at our congress venue.
Autumn 2019
VITA software
350
training course
Multi⁠-⁠day
Summer 2019
Wedding
250
wedding reception
single⁠-⁠day
Spring 2019
Classic Porsche rally
150
Winter 2019
Chess tournament
300