Bon appétit!
Food can be more than just an obligation. Let's transform it into an experience. Close your eyes and enjoy every bite. Every moment. Meet business partners over a good coffee. Sink into an Art Noveau chair and savour a glass of wine with your favourite book. Or call your friends and go grab a freshly drawn pint. Wherever your steps lead, you won't make a mistake.
Benada Restaurant
Let yourself be carried away by the Art Nouveau space. We heartily recommend sitting by the large windows and watching the world go by outside on the street and in the adjacent park. Enjoy an ample breakfast.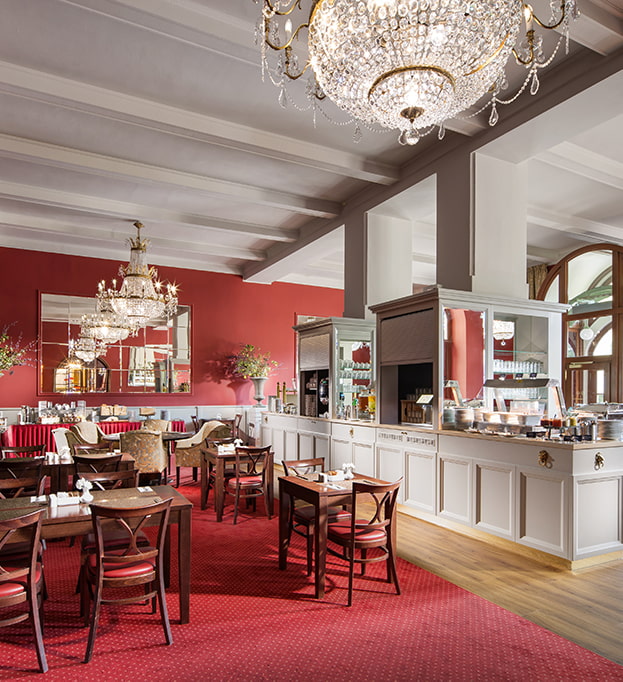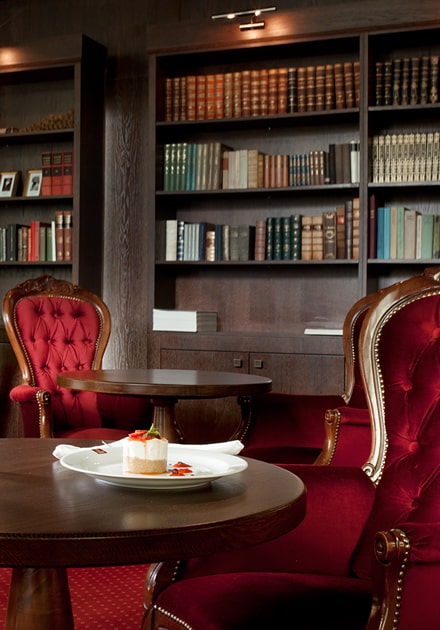 Lobby Bar
Large Art Nouveau chairs invite you to sit down. Help yourself, it's all waiting just for you. Order a great coffee and maybe something smaller to eat. We recommend using the terrace in summer. An afternoon drink at a café table is not an opportunity to be missed.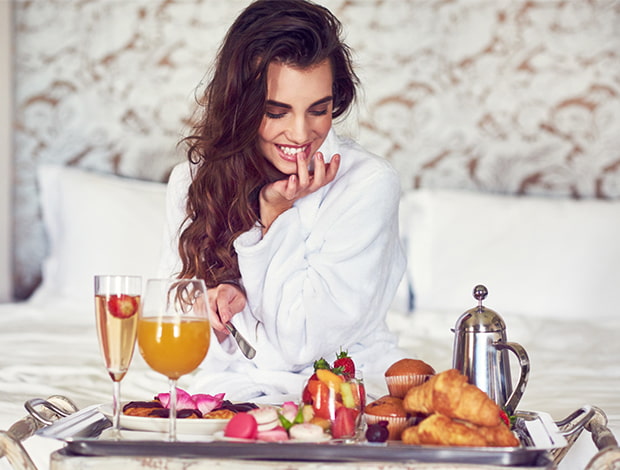 Room service
Order breakfast in bed. After a long day outside, enjoy dinner in the privacy of your own room. There's no need to leave your room to eat. We're happy to take care of you every day.
Call us +420 485 256 761.
Catering
Refreshments at events should not be underestimated. Leave it up to us, we're happy to help out in terms of preparation and service. We provide comprehensive catering services to ensure your guests do not leave hungry. Would you prefer a buffet, cocktail party or do you have something else in mind? Family celebrations, corporate events, weddings and parties will no longer cause you a single wrinkle.
Call us +420 775 892 876 or write to us at events.ghzl@clarion⁠-⁠hotels.cz .